No outfit photos today, but this is what I would like to share:
I don't want anyone to get bored, so you can pick and choose the subject that suits your fancy – or read them all. It wouldn't kill you. If you only have time for one, definitely go for D.
Do you know
Pink Martini
? They're not so much a big band as a self-described "little orchestra" from Portland, Oregon. They have possibly the best name in the universe for their genre of music. And the song that made them rich is "Sympathique."
Go on, listen. But I warn you – it is an earworm that will breed inside your brain. You may end up singing "Je ne veux pas travailler" while you're talking to your boss or mortgage lender.
Mr. Sparkle and I love houses. We both used to draw house plans when we were kids, and I remember having my dreams deflated when my dad told me architecture required a lot of math. But I have a keen appreciation of it anyway.
We went to Portland on Saturday for the
Heritage Home Tour
. I love this kind of thing – looking around other people's homes, homes that are so wonderful that they're on home tours, homes with built-in wood cabinets and benches on stairways and fireplaces in bedrooms. We saw two early 20th century craftsman houses, an Italianate Victorian from 1884, a mid-century modern house, and an
urban loft conversion
which just happened to be owned by the bandleader from Pink Martini. I loved the loft conversion – so spacious and funky. But the best one was a craftsman style home owned by a Portland artist,
Chris Keylock Williams
. I'm linking because I really liked her work, and you can see a photo of her attic studio here. No photos were allowed in the houses, so these links are the best I can do.
Maybe some of you have already seen the other Vixen – Solanah at
Vixen Vintage
.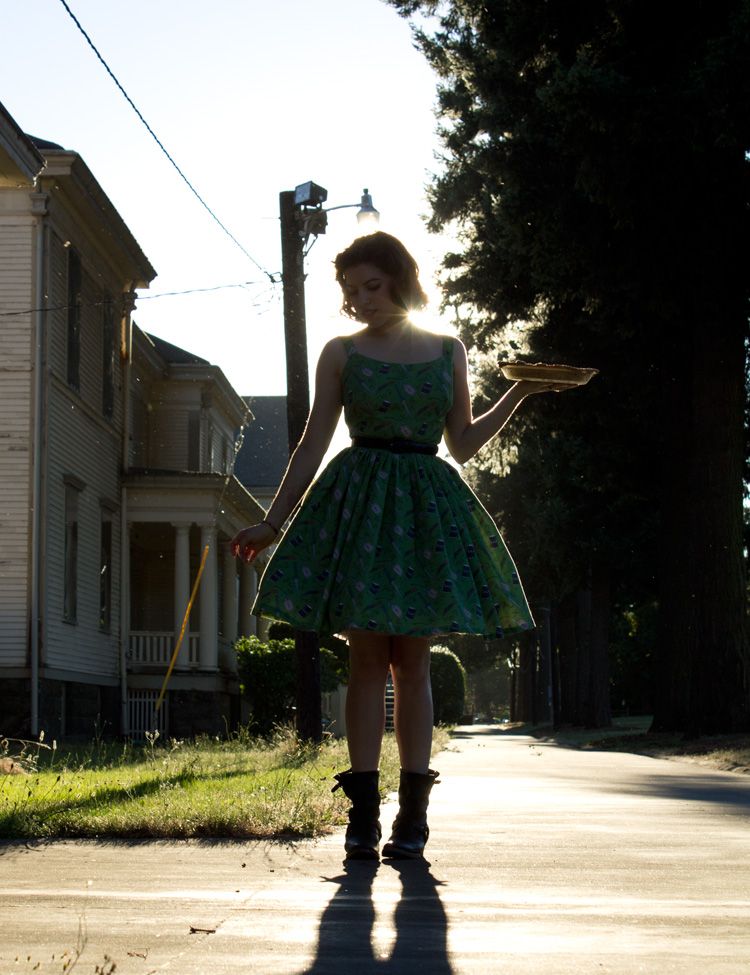 She's adorable, and her recent post mentioned a place that does print-on-demand fabric! Have you heard about this? I'm not into sewing, but for those of you who are, you might want to check out
Spoonflower
. I am not promoting or vouching for them – just sayin'.
I saved the best for last. I read about
this
on Facebook, and it was so funny I just want to share it with as many people as possible. The British sense of humor is unsurpassed, and I love it when a company is not afraid to be irreverent!
Have a great week!
Val